Maximizing Your Payout for Negligent Delivery Driver Accidents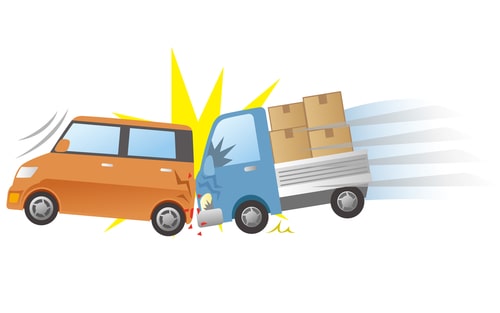 Being injured in an accident with a delivery truck can result in serious injuries and substantial financial losses. It is important to understand your legal rights and options so you can maximize your recovery. A Texas lawyer can help you understand how you can get the most out of your case.
Document the Accident and Your Injuries
If you are able, gather as much evidence and documentation as possible at the scene. Take photos of property damage, injuries, skid marks, and the position of vehicles. Get contact information for witnesses. Write down precisely what happened while it is fresh in your mind. Make sure to follow your doctor's instructions to prove you have been doing what you should for the injury. Keep records of all diagnoses, treatment, expenses, lost wages, and impact on your daily activities.
Do Not Settle Too Early
The delivery company or insurer may try to get you to accept a quick, lowball settlement offer. Politely decline any low offer they give you. While it is not guaranteed you can get a higher amount, it is best to negotiate after the first offer.
It is important to fully understand the value of your claim before accepting any offer. Your injuries may worsen over time, and uncovered expenses can pile up. Be wary of signing away your rights unless the offer truly covers your losses.
File a Lawsuit If Necessary
If the at-fault party refuses to negotiate reasonably, your attorney can file a personal injury lawsuit to pursue compensation. Texas law sets a two-year deadline to file suit. Your attorney can gather police reports, medical records, bills, and other evidence to prove negligence and damages. Experienced trial lawyers know how to present a compelling case to maximize jury awards.
Consider Punitive Damages
If negligence was genuinely egregious, you may legally be entitled to punitive damages on top of compensation for losses. Punitive damages are meant to punish and deter extreme misconduct. Your attorney can advise if the facts warrant pursuing them. This adds further leverage in settlement negotiations.
By documenting thoroughly, consulting an attorney, pursuing negotiations wisely, and preparing for litigation, injured victims can work to maximize their financial recovery after a delivery truck accident in Texas. Do not settle for less than you deserve.
Contact a Dallas, TX Delivery Driver Accident Attorney
An attorney well-versed in Texas negligence law can advise you on the strength of your case and ensure you receive full and fair compensation. They can handle communications with insurers on your behalf while you focus on recovery. A Dallas, TX delivery accident lawyer may also be able to uncover additional sources of compensation. Call Delivery Driver Accident Attorney, Operated by the Law Office of Jerry D. Andrews, P.C. at 469-461-4870 for a free consultation.